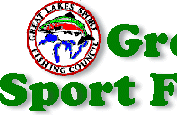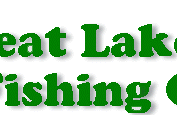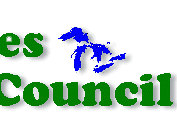 Biography:
D a n i e l N . T h o m a s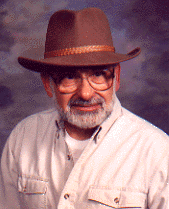 Mr. Thomas is president of the Great Lakes Sport Fishing Council, a position he has held since 1989. The Council is a federally recognized non-profit binational umbrella organization representing over 300,000 anglers and U.S. Coast Guard licensed Charter boat captains in the United States and Canada.
Founded in 1973, the Great Lakes Sport Fishing Council is recognized by federal and state resource management agencies of the eight Great Lakes states and Ontario as the leading advocacy group for sport fishermen and the sport fishing industry in the region. It also has served in an advisory capacity to the Department of Homeland Security, U.S. Coast Guard, USEPA and other federal agencies as they pertain to the Great Lakes region. The Council hosts conferences, publishes a newsletter, and represents anglers before public and private commissions and committees.
Thomas retired as president of Reliant Builders, a general construction firm based in Elmhurst, Illinois in 1993. A life-long fisherman and outdoorsman, he is a founding officer and charter member of Salmon Unlimited, Inc. and a member of Illinois Steelheaders. He is a former member of the Board of Directors of the Association of Great Lakes Outdoor Writers and the Lake Michigan Federation, and is an honorary lifetime member of the Chicago Sport Fishing Association. Thomas is an active member of such outdoor writers groups as AGLOW, OWAA, SEOPA, POMA and BWI. Thomas was appointed to the Heartland Institute's Eco-Web Board of Advisors dealing with environmental matters in the Great Lakes region. The Heartland Institute is a non-profit, non-partisan research organization on state and federal public policy issues, including those of the environment.
Active in the local community including a local hospital neighbourhood advisory committee, Thomas is also a graduate of and active with the Elmhurst Citizenís Police Academy and has served in various official positions with the Menís Garden Club of Villa Park. Having served in the military, he is an active member of the American Legion and life member of the VFW.
Vitally interested in sport fishing and the community, Thomas was one of the founding officers of the Great Lakes Sport Fishing Council. Since his election as president in 1989, Thomas counts among his achievements: acquiring federal non-profit status, establishing and publishing a monthly newsletter, creation of a media e-mail alert network, and conversion of the published newsletter to an electronic bulletin including periodic time-sensitive alerts. As a result the newsletter has tripled in circulation. Individual angler memberships were authorized in 1990, increasing Council membership dramatically. He was also a principal in forming the National Association of Charterboat Operators (NACO) in 1991.
Representing the sport fishing community, Thomas' current involvement on federal and regional committees includes: the Ruffe Control Committee, Great Lakes Panel on Exotics, Lake Michigan Lakewide Management Plan (LaMP), Waukegan Area of Concern, Chicago Waterway Electronic Barrier Committee, Great Lakes Sea Grant Network Steering Committees and various lake task forces. He also sits on Chicagoís Mayor Richard J. Daley Fishing Advisory Committee.
Mr. Thomas recently was invited to and participated in the Department of Homeland Securityís Small Vessel Security Summit, a prelude to an ongoing dialog to improve security with recreational and small commercial vessels on the nationís waterways.