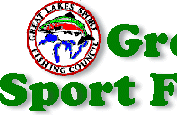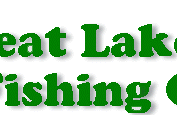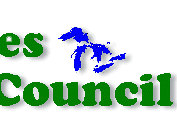 Click on Images to enlarge
Luhr-Jensen™ Manistee™ Wobbler

Carrying a proud name in the history of Salmon fishing in the Great Lakes region, the Manistee™ Wobbler can easily live up to that proud tradition as one of the best salmon/trout trolling spoons of all time. Deriving its name from Michigan's famed Manistee River, and a lure almost fifty years old, the Manistee Wobbler possesses an enviable record of many and big catches.

The Manistee Wobbler is manufactured with welded rings & swivel, Premium Plating & Polishing for Maximum Flash and a wide throbbing action. Equally deadly as a trolling or plunking design, while the Manistee Wobbler is designed for trolling, it also works well as a casting spoon.

Luhr-Jensen has added three exiting new colors to this all-time great including the AC/DC, Chartreuse/Silver Hologram Scale and the Cop Car in a Black/White Hologram. The Manistee Wobbler comes in three sizes, 10 gotta-have colors and a single hook.

Features Include:

Salmon/Steelhead trolling spoon,

Wide throbbing action,

Welded rings & swivel,

Premium Plating & Polishing,

Comes in 10 colors,

Available in 3 lengths: 3½, 4 & 5"

About $5.29 - 7.99

800-535-1711 info@luhrjensen.com

Available online www.luhrjensen.com

Luhr Jensen™ Javelin™ Shallow Runner

Luhr Jensen's Javelin™ trolling minnow now has a shallow diving version – the Javelin™ Shallow Runner. Available in same hard durable finishes as the standard Javelin.

Originally designed for surf casting long distances or into strong winds, the Javelin has since been found equally effective in lakes and rivers for tiger muskies, pike and other hard fighting species. A heavyweight casting or trolling minnow, it dives to 2-3 ft.

Both the Javelin and Javelin Shallow Runner come in a 5 ¾" length, are available in 15 colors and retail for the same price.

Features Include:

Shallow Diving 2-3 ft

Multi-species design

Heavy duty construction

Comes in 15 colors,

Size: 5¾"

About $10.27 ea.


800-535-1711 info@luhrjensen.com

Available online www.luhrjensen.com

Luhr-Jensen™ Diamond King™ Trolling Spoon

A high action, multi-speed trolling spoon, Luhr-Jensen has added 10 vivid new colors to the Diamond King™ line-up of spoons. Made of heavy duty construction and Premium Plating & Polishing for Maximum Flash, while the Diamond King™ is designed for trolling, it also works well as a casting spoon.

Use it in the rivers or open water, with downriggers, Dipsey Divers, flatlining or while backtrolling. Comes in two sizes and is available in 41 colors, with a treble hook. The 10 new colors are: Glo/Army Truck, Dolphin, Halloween, Yellow Tail, Clown's Corn, Dodge Man, Metal Man, Fireman, Cop's Car and Candy Corn.

The Diamond King spoon is also available in genuine Gold and Silver Plate finishes for an up-charge.

Features Include:

Salmon/Steelhead trolling spoon,

Heavy Duty Construction,

Corrosion Resistant Finishes,

Premium Plating & Polishing,

Comes in 41 colors,

Available in 2 lengths: 3 7/8 & 4 9/16"

About $5.58

800-535-1711 info@luhrjensen.com

Available online www.luhrjensen.com

Luhr-Jensen™ Coyote Trolling Spoon

A 5" size and 8 new colors added

A great Salmon & Steelhead spoon, Luhr-Jensen has added a new 5" size and 8 exciting new colors to the Coyote series. With Premium Plating and Polishing for Maximum Flash, while the Coyote is designed for trolling, it also works well as a casting spoon. Use it in the rivers or open water, with downriggers, Dipsey Divers, flatlining or while backtrolling.

The Coyote spoon comes in four sizes and is available in 24 colors, with either a treble or single hook. New colors include: Blueberry Muffin, Pearl/Fishscale, Trapper, Silver Glo/Flo Green, Halloween, Yellowtail, Fireman and Cop Car.

Features Include:

Salmon/Steelhead trolling spoon,

Heavy Duty Construction,

Corrosion Resistant Finishes,

Premium Plating & Polishing

Comes in 24 colors,

Available in 4 lengths: 3", 3½", 4" & the new 5"

About $4.19 to 5.49

800-535-1711 info@luhrjensen.com

Available online www.luhrjensen.com

Luhr-Jensen™ Clearwater Flash™ Spinner

A spinner bait specifically designed for salmon and steelhead fishing, Luhr-Jensen has added three new colors to the Clearwater Flash Line-up. This spinner bait works equally well as a trolling or plunking spinner.

New colors include: Chartreuse/Silver Hologram w/green beads, Fire N' Ice (Pearl/Fire Tail) w/red beads and Hammered-in Silver "Disco Tape w/red beads. The Clearwater Flash comes in four spinner blade sizes: 1½, 1 7/8, 2 1/8 and 2 3/8".

Features Include:

Corrosion Resistant Finishes

Rigid Hook Design

Corrosion Resistant Finishes

Balanced for Maximum vibration

Premium Plating & Polishing,

Comes in 15 colors,

Available in 4 spinner blade sizes

About $3.59 to 4.29

800-535-1711 info@luhrjensen.com

Available online www.luhrjensen.com

Luhr-Jensen™ Dipsy Diver® New Magnum size

Now comes with a Monster Ring for 2004

Luhr Jensen & Sons of Hood River, Oregon, is introducing a new Magnum size to their widely used Dipsy Diver directional trolling sinker lineup. New for 2004, The Magnum Dipsy Diver® will feature a heavier ballast weight in the adjustable base plate and a larger Monster Ring.

The round shape of the Dipsy, combined with the rudder base plate that can be rotated, allows a fisherman to "dial in" an exact lure presentation. The Dipsy Diver can be set to track at various angles to port or starboard and can be trolled at a variety of depths.

The additional surface area created by the new Monster Ring and the increased weight in the ballasted base plate of the new Magnum Dipsey Diver will offer the fisherman additional depth range potential, and even more flexibility to reach that critical Bite Zone.

Available in all your favorite Dipsy colors, the new Magnum will come in a newly designed clam pack package making it easy to store after a day's fishing. All other "dial-in" and release features of the Luhr Jensen Dipsy Diver to which you have been accustomed, have been incorporated into this new Magnum model.

Features Include:

Original Directional Design

Fish-Attracting Colors

Adjustable Positive Trip Mechanism

Comes in 20 colors

For information on other quality and Legendary Luhr Jensen products, visit their web site.

About $18.48 to 21.15

800-535-1711 info@luhrjensen.com

Available online www.luhrjensen.com

New colors added to this salmon & trout trolling attractor

A rotating plastic salmon & trout trolling attractor, four new colors have been added to the Coyote Flasher, Cop Car, Chrome/Silver "Disco Tape", Green/Glo Cracked Ice and Green/Flo Green Prism Lite. A rotating plastic flasher, it's rigged with a Sampo® Swivel on the head end and welded ring construction.

The Coyote Flasher comes in 2 sizes and 18 Flash colors, all with a built-in fish calling vibration.

It should be used as a trolling attractor when targeting salmon or trout, and rigged behind spoons, plugs, flies or bait. Add it as part of your terminal tackle with downriggers, Dipsey Divers, Deep Six or even when flatlining.

Comes in 2 sizes: 2 5/8" x 8¼" & 3¾" x 11". See Luhr-Jensen's fishing tips below.

Features Include:

Sampo Swivel

Welded ring construction

Comes in 2 sizes

Available in 18 colors

About $ - $9.50 - $10.78

800-535-1711 info@luhrjensen.com

Available online www.luhrjensen.com

New colors added to this salmon & trout trolling attractor

Two new colors have been added to the Jensen Dodger trolling attractor, Cop Car and the Chrome/Silver "Disco Tape." A salmon & trout attractor, the Jensen Dodger comes in 5 sizes and 22 Premium Plating & Polishing Flash colors, all with a built-in fish calling vibration.

It should be used as a trolling attractor when targeting salmon or trout, and rigged behind spoons, plugs, flies or bait. Add it as part of your terminal tackle with downriggers, Dipsey Divers, Deep Six or even when flatlining.

Comes in 5 sizes: 3 15/16", 4 5/8", 5 13/16", 8" & 9". See Luhr-Jensen's fishing tips below.

Features Include:

Welded ring construction

Premium Plating & Polishing Flash

Comes in 5 sizes

Available in 22 colors

About - $5.59 to $10.99

800-535-1711 info@luhrjensen.com

Available online www.luhrjensen.com

---
Coupled with the effectiveness of trolling technique, flashers and dodgers are deadly fish attractors in both fresh and salt water. They are rigged in the line between the lure and downrigger release, diver or lead to provide attraction and impart erratic action to trailing lures such as plugs, spoons, flies or plastic squids.
Trolling with dodgers or flashers produces excellent results because you can cover a large amount of water in a very short time, thereby locating concentrations of fish with the least amount of time and effort expended. The flash and sound of these attractors draws fish from considerable distances, allowing you to cover a wider swath of water effectively with each pass . . . a big advantage when prospecting unknown waters or when fish are scattered.
Successful trolling requires knowledge of fish and their habits, proper equipment, the ability to troll various depths and a willingness to experiment with different attractors, lures and color patterns.
Tackle for trolling dodgers or flashers consists of a stout 7- to 9-ft. trolling rod, free-spool-type star drag reel filled with 20- to 30-lb. test premium monofilament line and a downrigger, diver or selection of lead weights to get your offering down into fish territory.
DODGERS vs. FLASHERS
The big difference between dodgers and flashers is the way they run through the water when being trolled. A dodger has a side-to-side swaying action while a flasher develops full 360° rotations. This provides you with two completely different types of attractors, each giving off specific flash and vibration patterns.
Flashers and dodgers impart an erratic, darting action to trailing lures and produce fish-attracting flash and sound. Plugs, spoons, flies and squids all can be used with a dodger, which transfers a crippled baitfish action to these lures. Flies and squids are best used behind an Abe 'n Al® rotating flasher because they have no action of their own in the water and the flasher will give them a lifelike, erratic natural baitfish action.
For dodgers, the correct fish-attracting speed and action is achieved when the attractor has a side-to-side swaying motion. With your boat moving "dead slow", place a rigged dodger-and-lure setup in the water (see illustration) and slowly increase your speed until the dodger has developed the proper action. This is your optimum trolling speed.
Optimum rotating flasher speed, on the other hand, is obtained when the attractor is working in regular full 360° rotations. With your boat in motion, place a rigged flasher-and-lure setup in the water (see illustration) and increase your speed until the flasher develops these regular, full revolutions. Note: Flashers generally work better at slightly faster speeds than dodgers.
Dodgers can be used with a keel-type sinker, behind divers such as the Pink Lady®, Deep Six® or Dipsy Diver® or behind a downrigger release, all of which are diagrammed above.
The most popular color finishes for dodgers and flashers are Chrome, Chrome/Silver Prism-Lite® and Fire. Hammered Chrome flashers and dodgers, however, are being used more and more as they disperse light in all directions as do the Prism-Lite® finishes. In the Great Lakes, Fire, Chartreuse, Watermelon and Kelly Green models are increasingly popular and in the Northwest, White and 50/50 Brass/Chrome are very productive.
FISH PREFERENCES
Following are some helpful tips relating to particular fish species. Although there are no hard and fast rules when it comes to fishing, there are many regularly observed fish habits and preferences that will give you a definite edge if you're familiar with them.
COHO: When the temperature is right in fresh water and during most of their life in salt water, coho salmon are surface or shallow water oriented. They generally can be found at depths less than 50 feet and are a fast fish when compared with Chinook or lake trout. They especially like the fast action of a dodger (#007 or #000 are popular) in combination with flies and squids. The rule of thumb for a fly or squid lure behind a dodger is to use a leader of about 1 1/2 times the length of the dodger. In the Great Lakes, some anglers have been successful with leaders as short as 6". These impart incredibly fast action to the trailing lure. The principle here is to use a longer leader for slower action and a shorter for faster action. Since it is easier to shorten a leader then change to a longer one, start with 12 to 18 inches and then shorten it until you get the desired lure action. A super-fast action fly used in combination with a dodger is deadly for coho. Some effective spoons to try are the Kokanee King, Krocodile, #31 Alpena Diamond and the Coyote.
CHINOOK: When compared with coho, Chinook salmon prefer deeper water and larger, slower-action lures and attractors. They often shy away from unnatural movements in the water, so longer leaders are generally used. The Abe 'n Al® flasher is a proven attractor for deep water Chinook and its lazy, rotating action is often exactly what turns them on. When used with flies or squids, leader lengths between the lure and flasher should be 1 1/2 to 2 1/2 times the flasher length or between 18" and 30". The longer the leader, the slower and more deliberate the action imparted to the trailing lure.
Chinook and coho in most of the Great Lakes grow to trophy size feeding primarily on forage fish. Consequently, the most productive baits for trolling with flashers there are whole herring, plug-cut herring, herring strips and plastic squids baited with a herring strip. Rigged correctly a whole herring will roll in a slight arc at a rate of 1 to 2 revolutions per second. The Herring Aid® provides one of the simplest, most effective ways to rig whole herring to produce an effective rolling action at slow trolling speeds. The #2 size works best in the Great Lakes where alewives average 6 to 7 inches.
LAKE TROUT: As with Chinook, lake trout prefer slow, deliberate-action attractors and lures. Dodger-and-fly, dodger-and-spoon or dodger-and-plug combinations are all effective provided they are fished slowly and deep with adequate leader lengths between the attractor and lure. For lake trout, leaders should be from 16 to 24 inches (sometimes even longer) between the dodger and lure as this will promote slower action from the lure itself . . . an action often productive for lake trout. Small squids and flies, usually rigged with a treble hook if allowed, are preferred. Some good spoons to try are a Krocodile®, Flutter Spoon, Diamond King or Alpena Diamond.
800-535-1711 info@luhrjensen.com Available online www.luhrjensen.com
---
Like all planers, the directional Dipsy Diver® is held in planing position by a lead weight. But with the Dipsy, this weight is molded into an adjustable base plate. By rotating this plate to the right or left, it tilts the planing surface, causing the diver to move to either the port or starboard side when trolled. Diving depth data can be found in our Diver/Planer Depth Tech Report. By leaving the weight at center, the diver will track straight behind your boat.
Divers vs. Lead
Lead weights are widely used to take a lure deep, but when compared with a diver (especially a multi-directional one) they leave much to be desired.
Unlike lead, a diver loses its resistance in the water when tripped, allowing easy retrieval of your gear. This loss of pressure or drag also provides extra sport and enjoyment when fighting a fish as there will be almost no terminal gear resistance. Perhaps even more important, because the diver loses pressure against the water when tripped, fish are prevented from gaining leverage and throwing your hook. Prior to divers, the only way an angler could accomplish this loss of water pressure was to use a break-away lead; a very expensive and cumbersome way to fish.
Another big advantage of divers over lead weights to easily get a lure down to a pre-determined depth, is that they act as fish attractors because of their color and shape . . . another big plus when trolling or exploring unknown waters or where fish are scattered and a little extra something is needed to attract them.
Dipsys are available in Fire, Chartreuse, Kelly Green, Clear (Stealth!), Glo, Black/Purple Prism-Lite®, Silver, Metallic Gold, Metallic Blue, Metallic pink, Metallic Purple, Metallic Green, Metallic Red and Metallic Copper.
Divers are easy to use, reset easily, always work, apply to trolling everywhere -- whether salt or fresh water -- and are simple to rig and fish. Any angler can use a diver successfully the first time out and it requires a minimum of terminal gear and storage space.
How it Works
The special round shape and resulting multi-directional feature sets the Dipsy Diver apart from other divers/planers. The ability of the angler to add or subtract depth capability with the unique "O-Ring" (on sizes "0" and "1") is yet another outstanding feature of this diver . . . it's like getting two separate divers for the price of one. Here's how the Dipsy Diver works.
After you've tied your line to the barrel swivel at the front end of the diver and have locked the adjustable trip mechanism in place, it is ready to fish. When trolled, water pressure against the diver's planing surface causes it to dive. Shifting the base plate weight to the left or right tilts the planing surface and results in the diver descending on a pre-determined angle. This multi-directional feature is possible because the base plate contains a molded-in weight that can be shifted in degrees. Each degree of shift will cause a change in the angle of descent. A shift right or left as indicated on the base plate arrow will cause the diver to track straight, to port or to starboard.
Maximum side movement can be reached by rotating the base plate past the edge of the numbered scale and then elevating your rod as high as possible.
Because the Dipsy Diver is directional, it gives you the following advantages not obtainable with other divers or planers:
● It doubles your trolling area, as indicated in the illustration, and lures are thus exposed to fish which might not have otherwise seen them.
● More lures can be trolled and sharp turns made without the fear of tangling.
● Downrigger anglers particularly can take advantage of the Dipsy because it will troll to the side and not interfere with cables, allowing the use of more lines than previously possible.
● It can be used for trolling just beneath the surface and can be tripped easily from the boat.
Dipsys comes with a special removable "O-Ring" which, when in position, creates extra planing surface and delivers up to 20% more depth. The depth your diver attains will depend on trolling speed, diameter of line, length of line out and weight of your lure and/or added attractor such as a dodger. Light lines and small lures will produce more depth while heavy lines and large lures and/or dodgers will give less. It also is important to note that the angle of your line from boat to water DOES NOT indicate the position underwater of the Dipsy Diver, because of line belly. Write or call Luhr-Jensen for a table for calculating true side angle and depth location of your trolled Dipsy Diver.
Rigging
Rig your Dipsy for fishing by allowing at least 4 - 6 ft of leader between the diver and lure or, when using a dodger, have at least 48" of leader between it and the diver. Adjust the No. 1 tension screw to hold the release pin in place while trolling , but be careful not to overtighten it. Because this trip mechanism is adjustable, you'll be able to set it just right for the gear you're using. A slight tug on the line or strike by a fish should cause the pin to release.
800-535-1711 info@luhrjensen.com Available online www.luhrjensen.com
---
About Luhr-Jensen™ - The Company
Luhr Jensen and Sons, a company known world-wide for its quality fishing lures and accessories, had its start in an unused chicken coop on a depression-ridden fruit ranch in the upper Hood River Valley of Oregon. But its real beginnings go a little farther back than that -- to the inventive mind of an enterprising man who had, for much of his life, found both peace and excitement at the handle of a fishing rod, and who used that enthusiasm to found a thriving business.
Luhr Jensen, Sr. was born on March 30, 1888, in Ironwood, Michigan, the son of German born parents. In 1909, Luhr came to the Hood River Valley. He had seen an advertisement printed by the government, encouraging rural settlement of that promising agricultural area . . . and he had been hooked. Only 21 years old, the young Jensen was anxious to move west to seek his fortune in the agricultural or lumbering industry of the area, and to find a new home for himself and, eventually, for his mother, sister and stepfather, Wesley Shannon.
For several years Luhr courted his wife-to-be, Clarice Remington Davenport, the daughter of a pioneer lumberman and mill manager for whom he worked. They were married in 1914 after he had purchased a 10-acre stump farm which adjoined the acreage that had been previously purchased and cleared. Luhr and Clarice settled down to what they thought would be country living at its best. But that failed to materialize.
Most of the times were very hard. He worked long hours in the local lumber mill and attempted to raise chickens at home. This latter effort was responsible for the construction of two 20x100 ft buildings which were never occupied by poultry because of an epidemic that totally wiped out the chicken population in the valley at that time. However, the buildings were ultimately put to good use. The newer one was remodeled to replace the family home which had been destroyed by fire in 1929. The other housed the equipment for the embryo fishing tackle business which he started in 1932.
Luhr was 41 when the Great Depression hit. Quitting his job at the mill, Luhr bought a Sears & Roebuck suit and went to selling radios -- the big floor models that families used to sit around while listening to President Roosevelt talk about the good times to come.
He also had a lot more time for one of his favorite pastimes . . . fishing! He had always been an ardent angler, whether sitting peacefully in a rowboat or casting from the banks of the Deschutes River. He also was always searching for a better means of luring fish. He visited the Boyle Fishing Tackle Company in Portland one day, ostensibly to buy spinner parts -- wire, clevises, beads, spinner blades -- in order to assemble them in his own fashion. But the owner, perhaps sensing competition, refused to sell him the unassembled materials. So, he returned home that day with a second-hand, manually-operated printing press -- hoping to stamp out his own blades.
With a handful of employees cutting, assembling and polishing, and with his teenage son and daughter working after school, the business grew. They worked hard -- the company prospered and they were able to pay off the debts that had been incurred. With a growing product line and a sudden thirst for expansion, the company moved strongly into new markets and, adding products from several other companies that were acquired, watched sales grow from a 1960-base of about $250,000 to well over $1 million by 1970.
Today the company now employs more than 250 people and enjoys world-wide sales in excess of $12 million annually.
---


State Fish Pages
Home | Great Lakes States | Membership | Exotics Update | Great Links
Pending Issues | Regional News | Great Lakes Basin Report | Weekly News / Archives



Web site maintained by JJ Consulting