Tony Brown with his 33lb 2ounce New York state record brown trout

Lake Ontario- New York

On Tuesday , June 10 in Lake Ontario off the shore of Oswego County near New Haven angler Tony Brown of Schenectady caught the male brown trout in 24 feet of water between Pleasant Point and Nine Mile Point at around 9 a.m. The brown trout was 38 inches long with a girth of 25 inches. It weighed in at 33-pounds, 2-ounces, beating the previous record set in 1993 by more than two pounds. The old record was also set in Oswego County.

Lake Michigan-- Illinois

On Sunday June 22,

just a month after shore angler Manny Paolinetti boated a state-record 30lb-pounder from the Waukegan rocks, Deva Vranek of Palos Hills shattered that record on Sunday with a monster 36-pound-11 1/2-ounce fish caught five miles off Burnham Harbor southwest of the P-marker.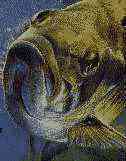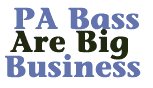 Only Texas with 13,459,000 bass fishing trips and Florida with 9,760,000 trips topped the Keystone State.

Bass grow big in Pennsylvania and likewise the state's anglers are big on bass. According to a recently released report by the United States Department of Interior's Fish and Wildlife Service, Pennsylvania has the third busiest bass season in the nation.

The report - "Black Bass Fishing in the U.S." - projects that some 7,186,000 bass fishing trips are taken each year in the Commonwealth. Only Texas with 13,459,000 bass fishing trips and Florida with 9,760,000 trips topped the Keystone State.

SOUTH PASSAGE REGS DEAD IN THE WATER
Safety Concern Lingers
The US Coast Guard's proposal to restrict anchoring and/or drifting in the South Passage of Bass Islands in the western basin of Lake Erie is dead.

The paper battle is over, and some say the angler and the Great Lakes Sport Fishing Council won big time over increased federal intrusion in our lives. But the war for safety rages on, and the onus placed on the fishing and boating community is now an even heavier responsibility.

<!NEXT STORY XXXXXXXXXXXXXXXXXXXXXXX--> <!image here>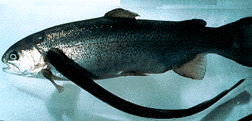 Sea Lamprey shown here attached to a rainbow trout photo courtesy GLFC

Engler's goal is to reduce the lamprey population by 85 percent over the next five years.

Michigan's governor has declared ``war'' on the sea lamprey, whose parasitic ways threaten to destroy sport fishing in at least two of the Great Lakes.

Gov. John Engler is challenging the federal government, Canada and other Great Lakes states to match his $1 million commitment to attack the 350,000 new lampreys entering Lake Huron every year.

<! NEW STORY XXXXXXXXXXXXXXXXXXXXXXXXXXXXXXXXXX--->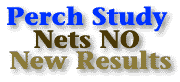 Commercial boats had been allowed to take perch that were a minimum of eight inches. Females likely were overharvested in this decade because they grow faster than males and reached the size limit in just three years.
Alarming to Wisconsin fisheries biologist, net studies came up absent of female yellow perch at traditional Lake Michigan spawning grounds this spring .
The first round of a summer-long young of year perch study netted only six females among 8,724 perch captured between May 21 to June 9th.
The fish were captured by the Lake Michigan Work unit on perch spawning grounds two miles off of Bay View, on the south side of Milwaukee.
Out of the six females captured, three females were sacrificed for further studies, two females were tagged and released ,and two were stripped of their eggs. The eggs will be sent to the Wisconsin Sea Grant lab where they will be fertilized and observed by researchers at the Milwaukee Center for Great Lakes Studies.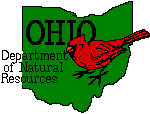 Toll Free Ohio Lake Erie Reports
The Ohio DNR's Lake Erie fishing report is now available by calling toll-free 1-888-HOOK FISH (888-4665-3474) 24 hours a day. Callers in the local Sandusky area can access the report by calling 625-3187.

The report is updated every Thursday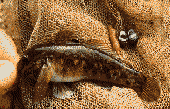 Goby have shown a rapid range of expansion through the Great Lakes.
An electronic wall or dispersal barrier has been proposed for the Illinois Waterway system as a means of preventing the expansion of gobies into watersheds like the Mississippi River basin and beyond.
Specifically, the proposed barrier is two electrical walls 0.4 km apart, to be installed at an appropriate site in the USACE owned Chicago Ship & Sanitary Canal.
Muskegon South Breakwater Light Muskegon, Michigan US Coast Guard has proposed to decommission 12 fog signals and 8 lights located in the Great Lakes region. All Great Lakes would be affected except Lake Superior.

Specifically, these proposed changes includes the Disestablishment of eight (8) Great Lakes lights including lights at

Thirtymile Point, Dunkirk, Port Sanilac, Point Aux Barques, Forty Mile, Sturgeon Point, and St. Helena.

Proposed plans also call for the disestablishment of twelve (12) fog signals including Frankfort North Breakwall, Manistee North Pierhead, Ludington North Breakwall, Ludington North Pierhead, Pentwater North Pierhead, Muskegon South Breakwall, Muskegon South Pierhead,Grand Haven South Pierhead Entrance, St. Joseph North Pierhead, and Michigan City East Pierhead Lights.

Naturally Spawning Chinook Found in East Chicago

A survey conducted by U-W Milwaukee Center for Great Lakes Studies reports chinook salmon have been observed spawning in the East Chicago Sanitary District Earthen Channel, East Chicago, Indiana. Lake-wide genetic variation among stocked salmonids is believed to be relatively high in this species, as was observed in the survey of spawning adults taken from the Earthen Channel.

This was the first observation and collection of parred and smolt chinook salmon from a single natural spawn.

<! New Story---XXXXXXXXXXXXXXXXXXXXXXXXXXX>

"Operation Neptune," a two-year undercover investigation by the New York State Department of Environmental Conservation (DEC)resulted in the arrest of a Canadian man for illegal commercial trafficking in fish and wildlife.

DEC investigators and uniformed Environmental Conservation Officers on executed five search warrants at four DEC-licensed commercial fishermen's facilities in the Chaumont Bay area of Lake Ontario and a fish processor in West Monroe, Oswego County, known as Quality Lake Fish.

<! New Story XXXXXXXXXXXXXXXXXXXXXXXX-->

Ruffe graphic courtesy Mn Sea Grant
confirmed Ruffe sightings

AND OTHER NATIVE FISH IN EUROPEAN WATERS
Local/Regional Studies Show Harmful Results

Participants from outside the United States included several Canadians as well as researchers from Russia, Slovakia, Germany, England, Scotland, Finland, and France.

Some of the presentations included interesting highlights and revelations.

The native range of ruffe includes most of central and northern Europe, southeastern England, and several major drainages in Russia, east to the Lena River in eastern Siberia. The ruffe is not considered a pest in waters where it is native. In these waters, it is little studied, but observations indicate that population size fluctuates widely. Some ruffe fisheries were mentioned, but there appear to be no significant fisheries for ruffe currently.

<! NEW STORY XXXXXXXXXXXXX----> Michigan Department of Natural Resources Director K. L. Cool unveiled major Department personnel and management changes.

Effective June 29, 1997, John Robertson, Fisheries Division Chief, is laterally transferred to the position of Chief of the Forest Management Division.

Dr. Kelley Smith, Acting Hatcheries Production Manager, is appointed Acting Fisheries Division Chief.