---

---

Promotion of tournaments open to the public, enhancing tourism
---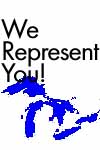 Representation on regional and federal committees with USCG ||USFWS, || USEPA ||Great Lakes Commission.

---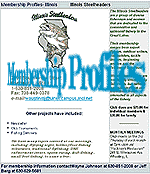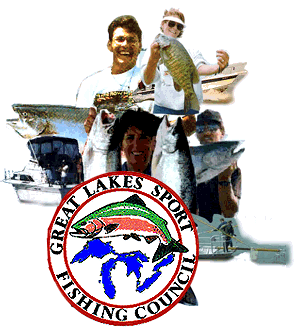 Who Are We
"We" are a confederation of organizations and inviduals who have banded together in the Great Lakes region. The Great Lakes Sport Fishing Council is a nonprofit advocacy organization whose members are concerned about the present and future of sport fishing and its economic benefits in the Great Lakes , adjoining waters and in protecting and enhancing the regional sport fishery and its wetlands, habitat and environment.
Established in 1972, the Council has a combined membership of over 325,000 family anglers in all eight Great Lakes states and Canada. It's run by its member clubs for its members. Meetings are held in various ports on the Great Lakes, hosted by a local Council member club, and timely seminars, workshops and conferences are held on current issues.
In addition to general Council business, area reports are presented by delegates from member-clubs in various states. Much of the meeting, however, is devoted to reports by representatives--biologists, limnologists,DNR and federal agencies and organizations. These Council briefings cover a wide range of topics such as exotics; state and federal fish stocking programs; new or revised fishing regulations; outlooks for the forage base and sport fishery; environmental problems and initiatives; illegal trafficking in gamefish; scientific research and what it mean to anglers; commercial or sport fishing abuses; proposed legislation; economic impacts; tourism enhancement; and other pertinent subjects so you can inform other of those matters that affect or interest them.
Established in 1972, the Council has a combined membership of over 325,000 family anglers If you share the Great Lakes Sport Fishing Council's interest and concern for the Great Lakes region.
Why not join the council today?

---
---
---
Last year our web site received over 2,275,799 visitors. Click here for our monthly stats
---

Members are added to our e-mail news release service to receive bulletins and late breaking news. E-mail [email protected]
or call 630-941-1351
---
Looking for a web page? The council offers discounted web page hosting, creation and set-up. E-mail or call for info.
Tel: (630) 941-1351

---
Our mailing address:
Great Lakes Sport Fishing Council
P.O. Box 297
Elmhurst, IL 60126
Tel: (630) 941-1351